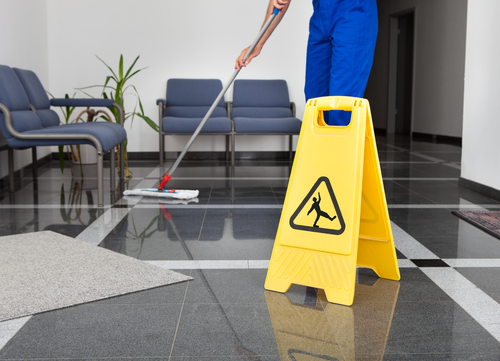 For some businesses, schools and other institutions, regular cleaning services are necessary to maintain a high level of customer, student or employee satisfaction. If you are responsible for managing the cleanliness of a large-scale enterprise or educational center, you should only rely on the most qualified professionals.
As the best janitorial service in Phoenix, AZ, New Image Cleaning Service can help you meet a wide variety of needs. Our well-trained service professionals are able to deliver consistent and high-caliber services to all our commercial janitorial clients.
Regularly Scheduled Cleaning
It is important to maintain clean and effective services for your employees, customers or students. Janitorial services include a number of regularly scheduled cleaning operations, including:
Trash Removal
An important aspect of janitorial services is trash removal. Our talented technicians will frequently take out garbage cans, and replace them with new liners on a regular basis for all of our janitorial clients, regardless of the number of trash receptacles you may have on-site.
Bathroom Cleaning
Our teams will work to scrub down and disinfect your establishments' toilets, urinals and sinks. We also provide odor management solutions to your bathrooms, and work hard to restock necessary goods such as toilet paper, hand soap and protective liners.
Vacuuming
Regular vacuuming is another benefit of hiring janitorial services. We strive to leave your business or institution looking consistently clean, and our frequent vacuuming services will also help to prevent the degradation of your space's carpeting.
Interior window cleaning: Looking out is just as important as looking in. As the premier janitorial company in Phoenix, AZ we offer interior window cleaning to help you maintain a high level of employee or student satisfaction!
Hire a Janitorial Cleaner
If your business or institution is in need of regular and frequent cleaning services, don't delay in obtaining the best! Call 602-765-3737 to learn more about the scope of our janitorial service offerings.