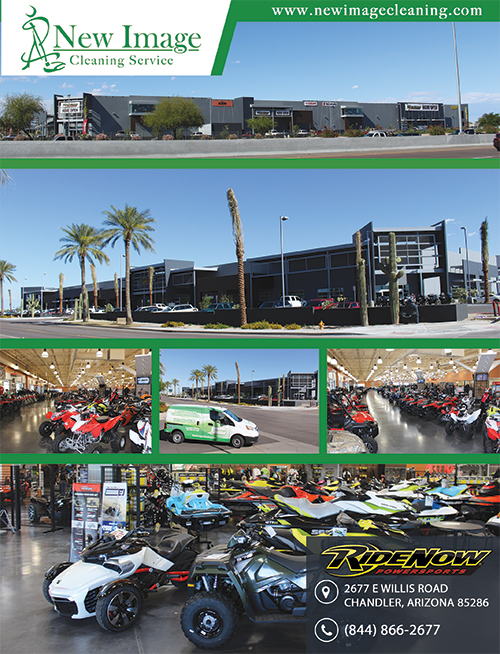 If you're a business owner, finding the time to clean your space can be a difficult and challenging task. Obtaining professional cleaning services can, however, increase the flow of traffic through your business and enhance your customers' perception of your commercial endeavor.
New Image Cleaning Service offers a number of solutions for businesses both small and large that are in need of one-off or infrequently scheduled commercial cleaning services. Our teams are capable of providing your business with the look it needs to continue impressing old customers and bring new patrons into your establishment.
Types of Commercial Cleaning
We are the premier providers of commercial cleaning services in Phoenix, AZ. We can assist your business by offering services such as:
Carpet Cleaning
We utilize the most current and powerful equipment to ensure that the carpets in your place of business are as clean as possible. Carpeting, if not properly cleaned and sanitized, can harbor dangerous dirt and contaminants. Utilize a professional cleaner to keep your staff and customers safe and happy!
Window Washing
Our teams can wash first and second-story windows for our commercial clients. Windows are often the defining feature of a building, and we will work hard to ensure that customers or employees have a clear and unobstructed view both in and out of your establishment.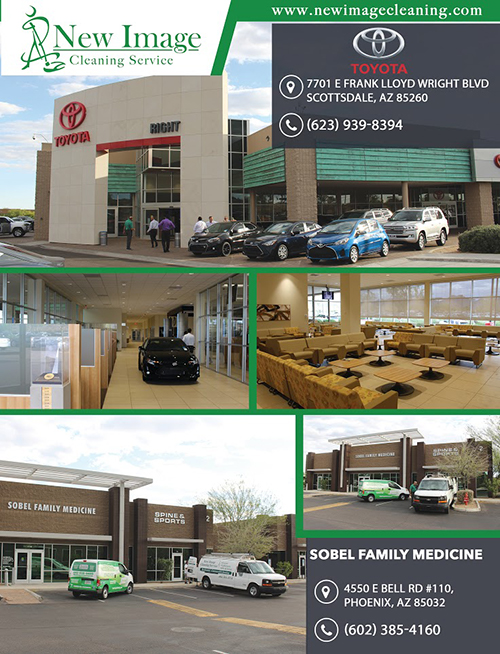 Post-Construction Cleaning
Have you recently wrapped up a new construction project, or even just a remodel of your existing office building? Reach out to one of the best cleaning companies in Phoenix, AZ make your new space look spic and span! We can assist with a wide range of post-construction cleaning needs.
Business Space Cleaning
We work hard to keep offices, stores, rental properties and more looking their best. Regardless of your business' type or size, our talented team will diligently strive to ensure that you have received the highest possible level of service.